Get Involved
Our volunteers are at the heart of all the activities that form part of the Tavistock Guildhall Heritage Centre.
We are looking for enthusiastic people who would like to work as part of the team and who have a love for Tavistock! We have a wide range of volunteering opportunities available and we can offer both one-off and regular roles to suit your needs.
So, would you be interested in…
Working in the Visitor Information Centre and shop?
Helping to run events?
Leading guided walks?
Being a room guide?
Helping children and young people learn about their heritage?
Researching the history of the area?
Volunteering for one (or more) of these roles is a fantastic way to help promote and conserve Tavistock's heritage. It's also an opportunity to learn a range of useful skills and make new friends, as well as being a fun and rewarding experience in its own right.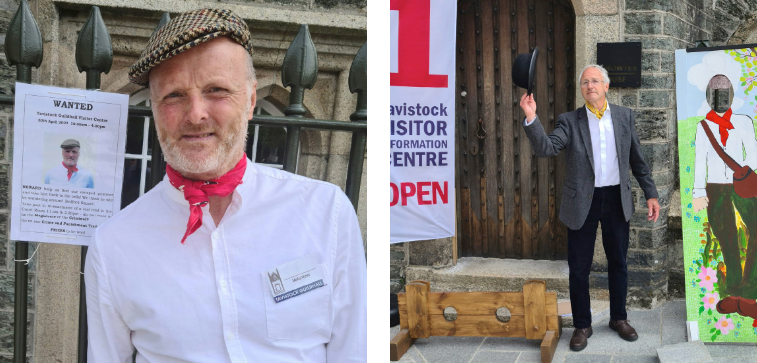 The trust aims to match each volunteer with roles suited to their interests and experience and we will do all that we can to enable volunteers with a range of abilities to get involved.
For more information go to: 
www.heritageintavistock.org/volunteer