Venue Hire
We are keen to see our historic restored rooms used to educate, inform, entertain and celebrate.
We currently offer 2 venues that are both unique and atmospheric in their decor and facilities.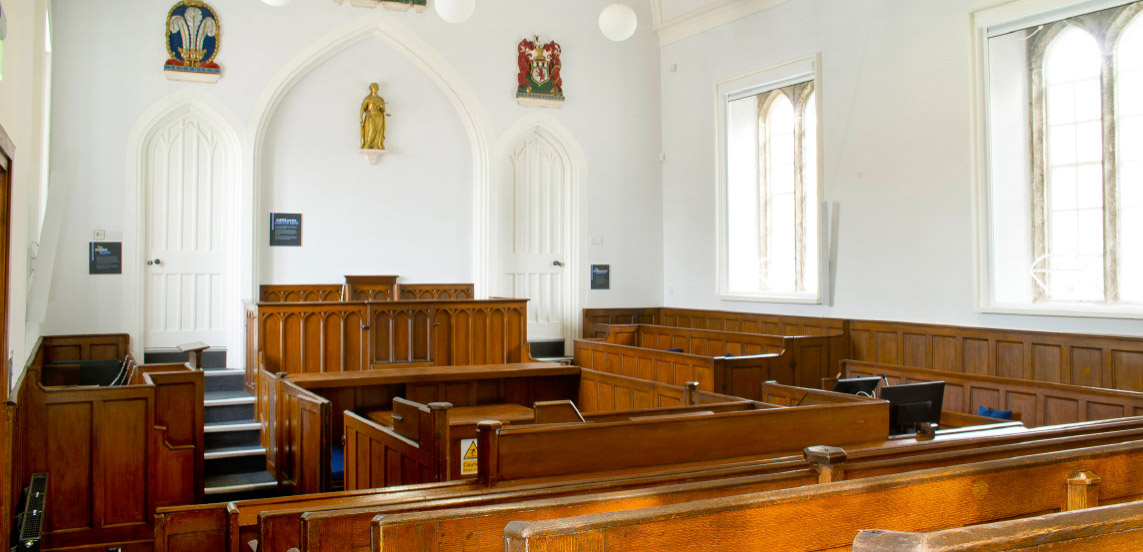 The Court Room
The Court Room once reverberated with the sonorous words and judgements of magistrates and judges. Its size and acoustics makes it an ideal venue for your next event. Whether it is a lecture, concert, comedy night, poetry recital or drama performance, the Court Room has seating for up to 80 people, a suitable playback and microphone system for lectures, a high quality projection system with blackout blinds and an optional changing / costume room behind. The seating is fixed and there is a standing room space towards the rear. The Court Room has its own grand entrance / exit.
The space is available in the evenings or daytime by special request.
Maximum occupancy is 60-90 depending on activity and room layout.
Catering can be arranged as needed.
Click here to contact us for more information and hire charges.
The Robing Room
An ideal space for meetings, smaller lectures, rehearsals, or intimate concerts. Situated just behind the Court Room, the Robing Room is the place where judges donned their robes and wigs and the magistrates considered their cases. Measuring approximately 6.5m by 6.5m, the space is adaptable with tables, chairs, dividing screens and tea & coffee-making facilities.
The space is available in the evenings or daytime by special request.
Maximum occupancy is 20-30 depending on activity and room layout.
Catering can be arranged as required
Click here to contact us for more information and hire charges