Discovery / Education
At Tavistock Guildhall we are committed to helping everyone explore the heritage and history of Tavistock and the Mining Landscape of West Devon and Cornwall.
As the Eastern Gateway to the Mining Landscape World Heritage Site, we house a heritage exhibition with all-age interpretation along with low-tech and high-tech interactive displays dealing with many subjects pertaining to the history and heritage.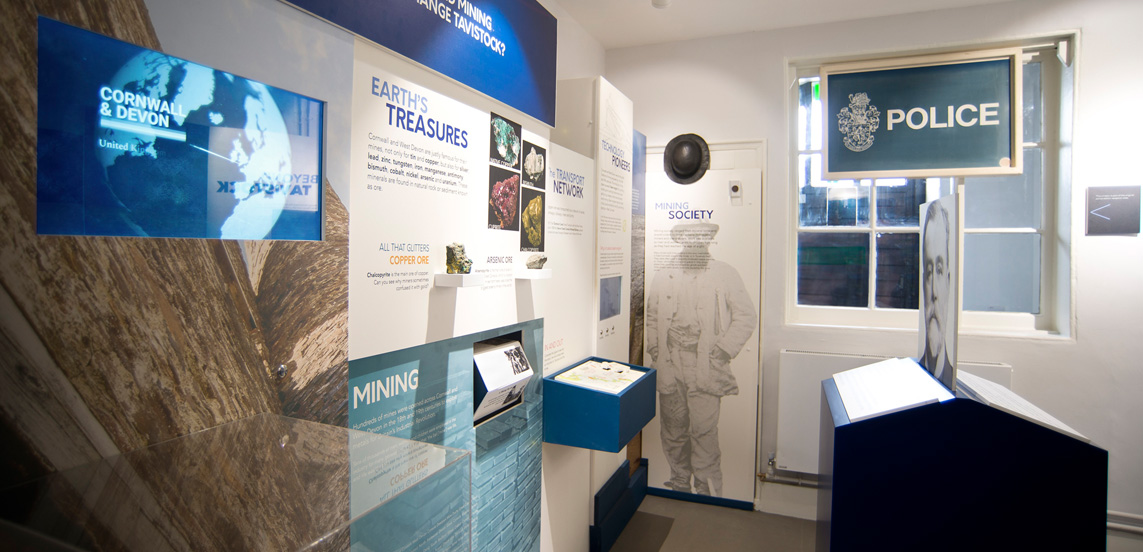 The Court Room has a purpose-built learning space, which can be closed off from public interaction during daytime with its own entrance / exit, allowing teachers to bring classes to the building and experience the history and heritage. We have tables, chairs, flipchart, projector, AV system and a well-stocked craft cupboard all ready to go.
Tavistock Guildhall is set up to provide key learning facilities for children of all ages and to be a useful resource to teachers and schools.
We offer a variety of sessions for schools exploring the Mining heritage of West Devon and Cornwall, the geology, the people, the inventions and the buildings which resulted from the Mining industry.
We ask school groups for a donation of £2 per pupil as a contribution towards the cost of the session and the work of the Tavistock Heritage Trust.
Tavistock Guildhall is run by Tavistock Heritage Trust. The Trust works alongside local historians and heritage professionals to pool knowledge and resources and help enrich the history of the region. We can provide guest speakers and experienced guides to add layers to the learning.
Teachers / Schools please contact our Discovery team directly on
Discovery@heritageintavistock.org